Are Oxo Pop Containers Dishwasher Safe? (Explained!)
While talking about kitchen tools, you have to note one name for sure, which is the 'Oxo' brand.
But, unfortunately, from the variety of its products, people get confused about 'Are Oxo pop containers dishwasher safe.'
As it's not rocket science, we will remove your confusion about this issue today. But, not just that, you will also know other details about this much-known brand. 
Are Oxo Pop Containers Dishwasher Safe?
The entire pop container is not dishwasher safe. But if you have already used the container, you already know there is a silicone gasket in the container.
So you can put the gasket inside of the dishwasher and wash it properly. The rest of the parts are suggested for hand washing. 
Details of Oxo brand in a few words 
As we mentioned, Oxo is considered one of the best kitchen tools providers.
They provide almost everything so that you can work in your kitchen with enough comfort.
Starting from knives, they sell spoons, containers, trays, and many more. 
In short, once you will start buying their product, they will take a huge space in your kitchen.
In the upcoming days, 'Oxo' plans to acquire more space in your kitchen to make cooking easier. 
How to wash Oxo pop containers
I hope you already know you can only wash the silicone gasket in the dishwasher.
So now we will tell you how to bring out the gasket from the container and clean it properly. 
Dissemble the lid correctly
As you have to bring out the gasket, so for sure, you have to assemble the lid from the container.
But while doing so, you have to keep the button in the upper position. Otherwise, it may break down.
Follow the arrow
Once you look correctly, you will see an indicator sign on the lid. While twisting, make sure you follow the indicator.
We suggest you this because sometimes people do this opposite the arrow, and the lid breaks apart. 
Remove the plastic
When you remove the lid, you will see plastic inside the container. Grab it properly and bring the plastic part out of the box. 
Bring out the silicone gasket
Finally, you will see a silicone gasket in the container. As it's made of silicone, make sure your hands are dry while pulling it out.
Sometimes people do this task with a wet hand, and somehow, this leaves a few scratches on the silicon gasket. 
Clean it in the dishwasher
As you already have the gasket in your hand, so put it inside the dishwasher.
But once you start on the dishwasher button, try to shorten the washing procedure. The long period of cleaning may cause harm to your silicon gasket.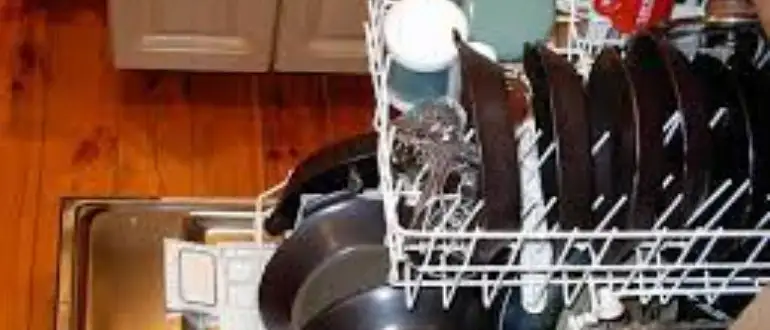 Dry it up
After properly washing the silicon, dry the gasket perfectly. Somehow, assembling it in a wet situation will lose its durability. 
Dissemble the container
We hope you have already cleaned the other container parts by hand. Once you are done with it, disassemble the lid. Once again, follow the arrow sign while doing so. 
So that's the entire process of cleaning the silicone gasket in your dishwasher.
Basic uses of Oxo Pop containers 
Almost every kind of container is best for dry-keeping foods. So you can put any dry foods inside the Oxo pop containers.
Not just dry foods, you can even contain perishable foods inside the containers. That's how this container becomes more special to its users. 
Apart from that, this container is made so that people don't complain about leakage and all that. So once you store anything inside of it, you will be tension free. 
Typical benefits of Oxo pop containers 
This container comes with a lot of benefits. But we will try to pick the most important ones- 
Easy to carry
If you compare this product with other competitors and then trust us, it's comfortable to carry. So that means it's not only a kitchen tool for you.
Along with that, you can take this with you, whenever you go on a picnic or something like that. 
Cost-efficient
Considering the benefit and quality of this product, its price is less than any other one. So anyone can buy it within their price range. 
Easy to wash
When buying a kitchen tool, people always think about its washing techniques. But when it comes to the Oxo pop container, we can say it is easy to wash it.
You can clean the silicone gasket in a dishwasher and hand wash the rest of the part very quickly. 
Durability
As many users have already used this product, according to them, Oxo pop containers last a lot. If you can use it properly, you will surely get its service for an extended period. 
Very adjustable
Oxo Pop Containers are flexible in a way that you can keep your desired things in a vast amount.
Most of the time, people say, they can't keep many things inside the containers. But compared to others, it is big enough. 
FAQs
Are Oxo products dishwasher safe?
In general, the Oxo products are dishwasher safe. But if you go, product by product, then we have to say, you can't put all the products into the dishwasher.
So sometimes you have to dissemble d them for washing in the dishwasher. 
Are Oxo glass containers dishwasher safe
Yes, it is totally Dishwashers Safe. This product is basically BPA free. So you can put it inside the dishwasher. 
Is OXO worth the money?
Considering the benefits, you have to say; it's a worth it product.
You can check a few data on the internet; you will find that many people are using Oxo products. 
Do Oxo pop containers keep food fresh?
It will keep the foods fresh so that you will get the fresh flavor whenever you eat anything from it.
It's also leakage-proof, so you don't have to worry about that. 
Final words
After reading this entire article, we hope you got the answer to your question. If in the future, anyone asks you, 'Are Oxo pop containers dishwasher safe,
 We hope you will use the knowledge from this article while answering.
Before washing this product, make sure you read the brochure of this. Thus you will know a few dos and don'ts.